COME CELEBRATE THE #3 NYT BEST-SELLING CHILDREN'S SERIES, DRAGONWATCH!
BOOK PARTY PRESENTATION & SIGNING EVENT @ FARMINGTON HIGH SCHOOL
DATE & TIME: Thursday, November 18, 2021 | 6:00pm - 9:00pm (45-minute presentation followed by a book signing)


LOCATION: Farmington High School Auditorium - 548 W Glovers Ln, Farmington, UT 84025 - Google Maps Link


No Tickets Needed: The auditorium seats approximate 1,200 people. Come early to get a good seat!


DETAILS: Please read the following information for the best experience.


This is a non-ticketed event, so come early to get a good seat! When you arrive, you'll receive a free colored FABLEHAVEN / DRAGONWATCH wristband sourvenier (while supplies last) which will indicate your signing group after the presentation.
Books will be available for purchase at the event from approximately 5-8pm.
PRIZES: We'll raffle off FABLEHAVEN & DRAGONWATCH t-shirts that were sold at the launch party on Oct. 23rd (leftovers = one-size fits some), and you can also spin the prize wheel for a chance to win books and other fun stuff.
Free posters and bookmarks will be available (no purchase necessary).
Brandon will present a 45minute slideshow from 6:00-6:45pm, raffle from 6:50-7:00, and a book signing from 7:00-9:00pm.
To accommodate all guests in a timely fashion, only one book may be personalized.
Fun for the whole family! Parents, siblings, uncles, aunts, cousins, trolls, minotaurs, satyrs & friends are all welcome.
Masks are recommended.




Free posters and bookmarks will be available (no purchase necessary).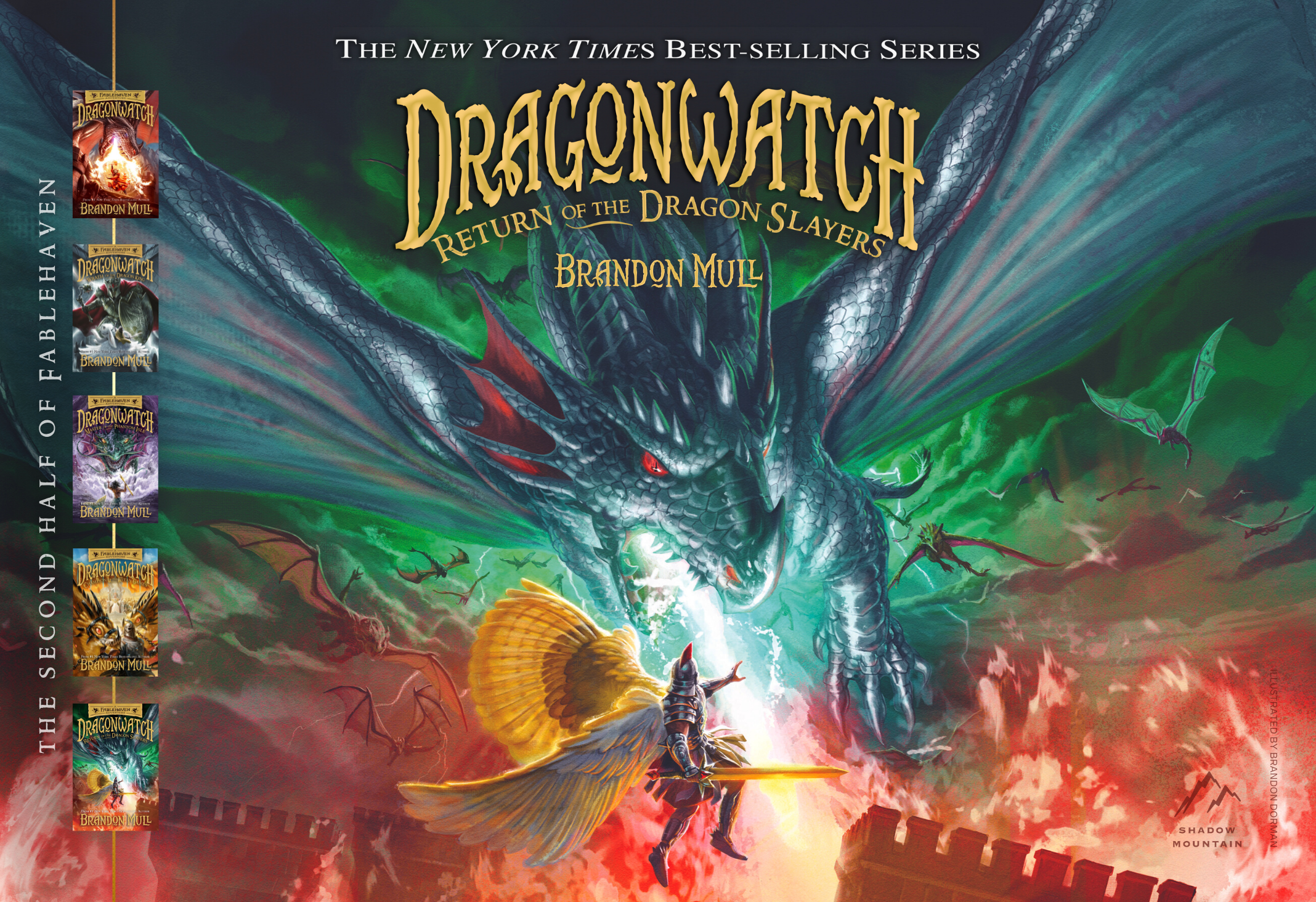 Order Dragonwatch: Return of the Dragon Slayers from these resellers: